SAP App Center: Harnessing the Power of G2 Reviews
SAP App Center: Harnessing the Power of G2 Reviews
By Aubyn Casady, Senior Product Marketing Manager, G2 Reviews
My family had our fall photoshoot last month. And in a year of canceled concerts, closed restaurants, and daily Netflix nights, getting outside with our kids and standing 6 feet away from a photographer might have been the highlight of our 2020 social calendar. So, the pressure was on to look and feel our absolute best — even for just one day — as we capture these memories to reflect on for years to come. In the context of this year, the stakes were high. But the real bottom line?
My outfit had to be POPPIN'
So, the hunt began. I started perusing the usual suspects: Banana Republic, Express, Lulu's, Abercrombie — looking for that perfect, mauve, bell sleeve sweater dress I envisioned. These brands never let me down before, but this time I just couldn't find what I was looking for. I did a broader Google search and came across a retailer site I'd never heard of: Red Dress. I was cautious, but the image looked PERFECT, so I clicked through.
At first glance, their site seemed legitimate, and they had a lot of products, but how would I know this wasn't just another scam site? Or the product would arrive completely unlike the picture and description? (Like most of us (especially this year), I am struggling to trust any company or brand anymore.) But then I saw exactly what I needed to feel confident making this purchase:

But let's be honest, I work in reviews, so I know all too well that
not all reviews are created (or moderated) equally
. I read on and, much to my surprise, every single one was helpful. Reviewers spoke to fit, quality, color, fabric, length — everything I needed to know to pull the trigger on this dress for the most important day of an otherwise fashionably disappointing year.
But I can't help but look back at this experience with a little smirk of professional validation. I work with G2's partnerships team every day to help B2B marketplaces bring G2 reviews into their platforms to make buyers confident and their experiences seamless. And I love my work, but experiencing that value firsthand only reinforced just how powerful peer reviews are.
Authentic peer reviews have the ability to influence even your most educated, researched, and cautious buyer.
Which is why G2 is so excited to announce that SAP has chosen to syndicate G2 Reviews onto its SAP App Center marketplace. SAP has always prioritized the customer experience on SAP App Center; empowering better selling opportunities for partners, and optimal buying journeys for customers. But the team identified a chance — just like Red Dress did — to not only offer the best products and a user-friendly interface for purchasing experiences, but to strengthen trust with buyers.
Marketplace listings that feature G2 ratings and reviews show a 20% boost in conversion compared to those that do not. By bringing G2 Reviews onto SAP App Center, buyers can now research, compare, and confidently execute on each purchase.
With over 40,000 G2 ratings and reviews featured on SAP App Center, SAP customers now have the ability to complete each purchase confidently. For partners interested in adding G2 reviews to their pages on SAP App Center,
go here
.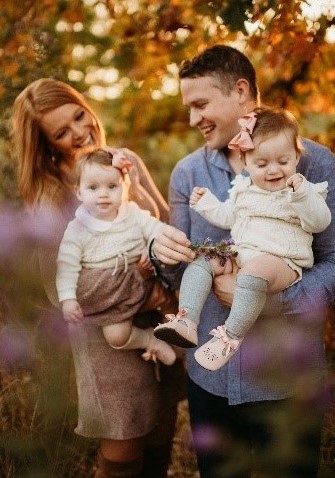 About G2
G2 is the world's largest B2B Marketplace featuring 85,000+ product listings and 1,000,000+ authentic reviews. 4 million monthly software buyers use the platform to connect with sellers they can trust, based on AI-driven insights and recommendations from the world's largest B2B data cloud. All reviewers are verified by LinkedIn or business email, and G2's team of Moderators vets each and every review for quality.
G2 is eliminating "the magic" in technology buying by providing real-time buyer insights, and empowering B2B buyers to make informed decisions with LinkedIn-verified user reviews. G2 has shifted the focus to real customers, active buyers, and the increasingly innovative marketplace of B2B technology buying.